Are you in need of a versatile crane but are unsure if you should hire a Mini Crawler Crane or a Telehandler Crane? Then you have come to the right place! Let this useful article help you decide which crane will be best for your job.
What is a Mini Crawler Crane?
A Mini Crawler Crane is a smaller crane which comes in a range of styles and is popular for worksites which a conventional crane cannot access.
What are the benefits of a Mini Crawler Crane?
A Mini Crawler Crane has a compact build making it a versatile option. Its manoeuvrability makes it an extremely practical option for navigating tight spots with restricted access. This crane is even great for projects working on multi-level buildings. A unique benefit when hiring a Mini Crawler Crane from All Terrain Services is that on job repair services are available.
What is Telehandler Crane?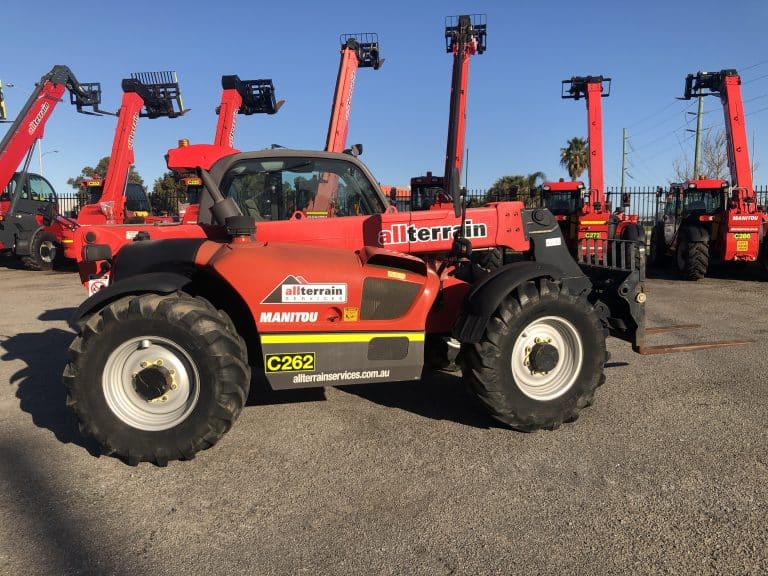 A Telehandler Crane (also known as a telescopic handler, teleporter or boom lift) is a versatile piece of machinery. This is because it combines the capabilities of a forklift, crane and a work platform, becoming a forklift hybrid. The crane also has an extendable boom which offers increased versatility making it essential for jobs with rough terrain and challenging conditions.
What are the benefits of a Telehandler Crane?
The Telehandler Crane offers a range of benefits on the worksite because it varies in function. Due to a simple, quick hitch design, an operator can change attachments efficiently which allows it to be used as a telescopic forklift, or to lift loads.
Which one should you hire?
Before making a decision about which type of crane you want to hire, it is integral for you to consider what the job at hand requires. Such as assessing if it is an easily accessible worksite, if it is a job which needs a crane with versatility and attachments and what size of crane would work onsite. You also need to consider the types of loads which will need to be lifted and what the worksite's terrain is like.
A Telehandler Crane should be chosen for jobs which requires a crane with versatility and a range of attachments, to cut down on the number of machines onsite. Whereas a Mini Crawler Crane would be more suited to smaller sites with restricted access. (Also Read: What Type of Mobile Crane Should I Hire?)
Why Choose All Terrain Services?
All Terrain Services is a Perth family business which has been operational for almost two decades. Their wealth of experience in the market has put them at the top of their sector. All Terrain Services has an impressive team who always put their clients first. They are experts in assessing what machinery will be optimal for their clients' needs. They offer a broad range of cranes for hire and are always happy for you to give them a call. If you would like to know more about whether a Telehandler Crane or a Mini Crawler Crane would be better for your project, then contact All Terrain Services on (08) 9358 6788 or send them a message via All Terrain Services' Contact Us page.